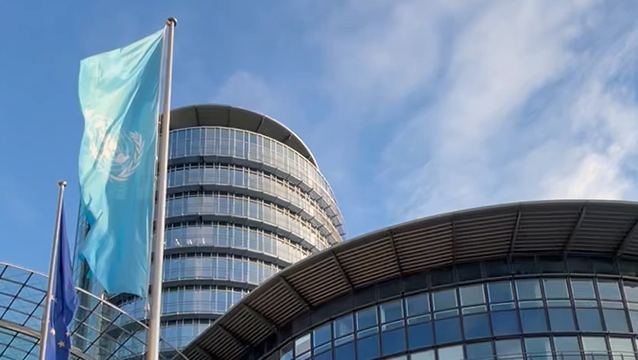 As higher education (HEIs) institutes began to focus on areas outside teaching and research, such as technology transfer and innovation, continuing education and social engagement in the 1990s, the influence of HEIs on politics and society became more evident. This so-called "Third Mission" has been supported by growing awareness for sustainability and environmental management. An advanced environmental management structure is needed to accomplish the Third Mission, however, as yet too little attention has been dedicated to HEIs.
As a member of the UN System, UNU-FLORES is in the position to build upon guidelines and strategies to support the internal environmental sustainability agenda, and as such, must endeavour to investigate methods of transferring these strategies to partners, society, and politics.
UNU-FLORES began tracking and offsetting the carbon footprint of its energy use and travel emissions in 2019. Since then, significant efforts have been made to improve office-wide sustainability, as well as reinforcing the importance of this topic in the agendas of our partners.
In line with the Strategic Plan, UNU-FLORES promotes an internal push for office-wide sustainability, and, on a greater scale, to support and influence sustainable incentives at the local, regional, federal, and global levels.
As a recognised expert on sustainability-related matters that is viewed as a solid partner in sustainability by local and global partners and stakeholders alike, UNU-FLORES's work around this research theme is driven by the vision of:
strengthened sustainability strategies among the Institute's local, regional, national, and global networks, including within the UN System
policy uptake of sustainability-related topics at local, regional, and national levels
developing into a role model for 'walking the talk' and an advocate for sustainable higher education and Resource Nexus topics on the national level
partners reaching out to UNU-FLORES to learn how to improve their environmental footprint and include the SDGs into their research projects, funding plans, and office strategies